Notice  
As everyone is aware, with the ongoing COVID-19 situation Prop Shop has had to alter our trading hours.
We will not have the shop open as usual but we will still be able to help you with any advice, general enquiries or to arrange an appointment time for you to drop off anything you have that needs repair.
Please call Richard via his mobile on 0457 759 730 or contact us via our Facebook page.
We will be monitoring emails but may have a delay in getting back to you so the mobile & Facebook are the quicker alternatives.
We thank you for your support & understanding in this difficult time & we hope to see you soon to help with all your boating needs,
Richard, Carolyn & James.
Quality Products & Services
Prop Shop Marine is a small family business that looks after your specific boating needs. Whether you're a family with children learning to ski, an avid wake boarder learning new tricks or a fisherman chasing the next big catch…we can cater for you.
We specialise in providing you with a service that is backed by over 30 years worth of knowledge in the industry and over 50 years of personal experience on the water. Whether you need a new or repaired propeller, a training bar or wakeboard tower or your prized boat requires servicing or maintenance, we will look after you.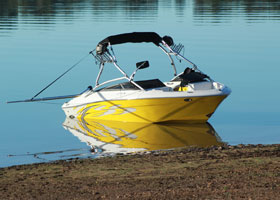 Training Bars & Ski Products
Try our custom made Pro Trainers for Adults & Children
Alloy Training Bar Assembly
Tower Mounted Training Bar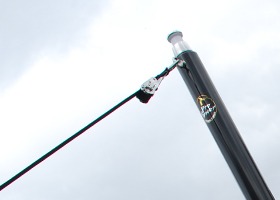 Wakeboard Products
Try our custom made Pro Tower Wakeboard Pole
Pro-Tower Wakeboard Poles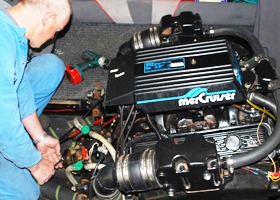 Servicing & Maintenance
Keep your boat in excellent condition with our Winter servicing offer
Propellers & Shafts
New & Reconditioned suitable for Outboard, Inboard, Stern Drive & Cruisers
Reconditioned Propeller Sales
30 Years Worth Of Knowledge & Experience
All work is Backed & Guaranteed
Fast & Efficient Turn Around
Australian Family Owned & Operated
Quality Customer Service & Support
 Servicing Your Boat Has Never Been Easier
Get Into Gear For Summer
All of our products are assembled onsite, custom products to suit your boat :
Custom ski and wakeboard accessories
New Propellers sales
Propeller repairs & Reconditioned 
Boat service and maintenance
Trusted Insurance work

Fantastic service,communication &prompt turnaround. I cannot recommend them highly enough & very well priced to boot!!!!!!!!

Excellent place to get props repaired. Very knowledgeable and friendly place. Top bloke

Friendly, very helpful, solid professional advice. Fast quality service and products.

Fantastic service, sent prop up Monday night and Friday AM prop returned sparkling, well done.
We've Got You Covered With Spare Parts
We have a huge range of spare parts for most makes and models from : Propellers, Prop Shafts, Gearing, Vee Drives – Shipping Australia Wide.
 Insurance Repair Specialist
The process of insurance quoting and repairs can be an annoying and drawn out affair. At Prop Shop Marine we work closely with the insurers with the aim to turn around your repair work as quickly as possible. We include labour, repairs (including fibreglass) and new parts on the one quote, which makes us a one-stop shop for quick and experienced workmanship.
info@propshopmarine.com.au
54 Malvern Street, Bayswater Vic 3153
Trading Hours
Monday - Thursday 8:00am - 5:00pm
Friday 8:00am - 3:00pm